Earn Vital Funding for Your Favorite Local Community Organization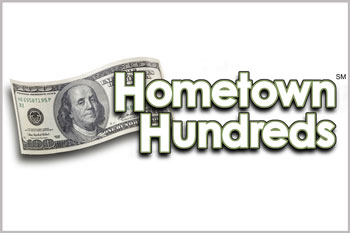 There are scores of non-profit organizations, charities and other groups that do amazing work every day in our community. They help feed, clothe, educate and provide other resources to members of our communities, often on shoestring budgets. CBI Bank & Trust has a program in place to help these organizations, Hometown Hundreds, and you can help.
How Hometown Hundreds Works
Here's a step-by-step look at how you can help your favorite local charity:
Print and fill out a Hometown Hundreds entry form with the name of the charity from the area you want to help included.
Make sure the organization has a 501(c)(3) designation.
Drop your form off in the Official Entry Boxes at any CBI Bank & Trust location. You can also mail the entry form to CBI Bank & Trust, Attn: Hometown Hundreds, P.O. Box 146, Muscatine, IA 52761.
All entries received through Wednesday of each week are eligible for the random drawing held every Friday.
Winners will be announced on Fridays.
If your entry is chosen, CBI Bank & Trust will make a $100 donation on your behalf to the charity you chose.
You can only win once per calendar month and twice during the 52-week calendar year.
Each charity can only win once per calendar month and twice per calendar year.
You must be age 18 or older to enter, and additional common sense rules apply. A full set of Official Contest Rules can be found here.
Questions? Contact CBI Bank & Trust for Answers
If you have additional questions about Hometown Hundreds, please feel free to contact CBI Bank & Trust today.