Free Checking, Interest Checking and More Checking Options
Your financial needs aren't the same as anyone else, so why do most banks offer one-size-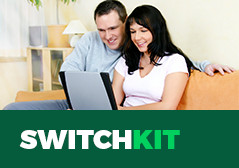 fits-all checking accounts? At CBI Bank & Trust, you'll find a variety of personal checking accounts with an assortment of features and benefits. This means you have more choices to pick the checking account that best fits your needs.
CBI Bank & Trust also offers the following services to help you make the most of your checking account:
Online Banking
Online Bill Pay
Mobile Banking
Mobile Check Deposit
e-Statements
MasterCard

®

EMV-Chip Debit Cards
No-Fee Privileged Status

®

ATMs
And much more!
FREE Checking
The name of the account tells you everything you need to know! Free Checking at CBI Bank & Trust offers no monthly service charges with free e-Statements, Online Banking, Online Bill Pay, Mobile Banking, and Mobile Check Deposit to give you total access to your money.
CLICK HERE for Free Checking Account Information
---
Interest Checking
Does earning more on your account balances interest you? Interest Checking from CBI Bank & Trust enables your money to grow regardless of your balance.
Relationship Checking
The BEST Checking
Why is this checking account "The BEST?" Your balances earn interest, the monthly service charge is waived by keeping a combined $20,000 deposit/loan relationship with us, you get free ATM transactions --- PLUS over 20 other great benefits!
CLICK HERE for The BEST Checking account information
---
Ambassador Club BEST Checking
CBI Bank & Trust's BEST Checking account, plus the numerous perks of being in our Ambassador Club, equals a package that offers interest on your checking balance, free ATM transactions, discounted rates, free services, travel opportunities and more!
CLICK HERE for Ambassador BEST Checking Account Information
---
Open Your Personal Checking Account at CBI Bank & Trust Today!
All it takes to open a checking account at CBI Bank & Trust is to visit any of our offices in Buffalo Prairie, Davenport, Coralville, Kalona, Muscatine, Washington or Wilton. Our staff can help you select and open the account that's right for you, and answer any questions you have.