Fixed-Rate Mortgages, ARMs and Other Home Loan Options
Purchasing a home is an exciting event that requires a lot of planning, the perfect home and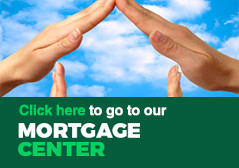 most importantly, a mortgage loan that fits your needs AND your budget. The mortgage lenders at CBI Bank & Trust are well known throughout the area for their dependability and professional work. They will work with you to understand what your needs are and to help you find a mortgage that fits what you are looking for.
Fixed-Rate Mortgages
Fixed-rate mortgages explained: Fixed-rate mortgages feature interest rates that are locked in to the same rate for the life of the loan. They are one of the most common ways to finance a home purchase.
Best for: Those who want a stable, consistent mortgage payment for budgeting purposes, new purchases during periods of low interest rates and those who will be living in the same home for a long period of time.
Types available: Conventional, FHA loans (Federal Housing Authority loans) and VA (Veterans Administration) loans
Benefits: Choice of terms, rate buydowns available, easy monthly payments, in-house servicing at CBI Bank & Trust
Adjustable-Rate Mortgages
Adjustable-rate mortgages (ARMs) explained: Available in many different terms, adjustable-rate mortgages feature interest rates that fluctuate based on market conditions. Most come with rate increase and overall rate caps.
Best for: those expecting an influx of income or who can afford fluctuating payments, and anyone looking to live in a home for five to seven years.
Types available:5-year and 7-year ARM; the interest rate and monthly payments are adjusted once after the 5-year term and 7-year term, and then once a year afterward.
Benefits: lower initial interest rates, monthly installment payments, in-house servicing at CBI Bank & Trust
First-Time Home Buyer Programs
Purchasing your first home can be full of hurdles, especially if you don't have the fund available to make a larger down payment. These programs help to eliminate the barriers many first-time home buyers face:
Iowa Finance Authority First Time Home Buyer Programs- financing is available through the Iowa Finance Authority (IFA) to help first-time home buyers get the home they want without high down payments. Learn more about the programs the IFA provides by contacting CBI Bank & Trust or visiting the IFA website.
USDA Rural Development Loan Program- CBI Bank & Trust is an approved lender for guaranteed loans with fixed rates and zero down payment from the U.S. Department of Agriculture. Other key features include no private mortgage insurance, available escrow services and convenient monthly payments.
Other Home Loan Options
You will also find other home financing opportunities at CBI Bank & Trust, such as:
Bridge Loans- financing for when you are in between selling your current home and purchase your new one.
Construction Loans- financing that helps you make the necessary purchases to build the home of your dreams.
Visit our Online Mortgage Center to Get Started
CBI Bank & Trust's Online Mortgage Center offers mortgage resources, direct contact information for our mortgage lenders and an online mortgage application to get you started.